Good things are built to last and things that last are built with immense effort and love. At Puthir, we pride ourselves in taking up the monumental task of transforming education into a long-lasting abode of self-discovery and learning. Speaking of last, this summer we visited the last village of India in Himachal Pradesh on the Indo-China border, Chitkul. The government schools in Chitkul welcomed us and opened their doors to Puthir.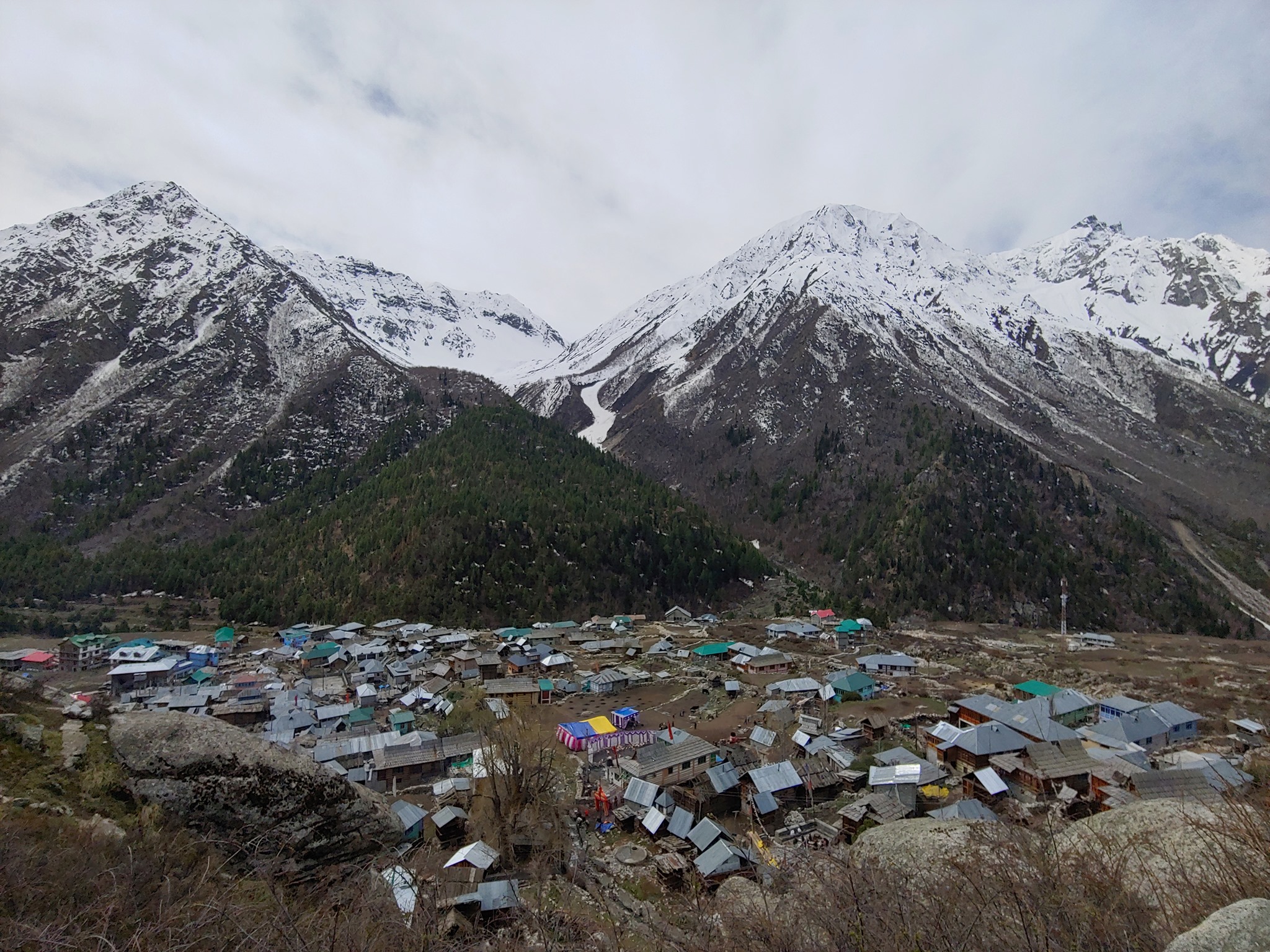 Storytelling for Primary School
On a rainy afternoon, armed with umbrellas, coats and excitement, we walked inside the junior school. We brought along our fantastic friend for them to play with and grow together - Kayal. The kids were eagerly waiting wide-eyed with anticipation. Who are these people? What are they going to do today? Kayal had come all the way across the hills to meet the kids in Chitkul and the kids between 5 - 10 years greeted her with twinkling eyes and curiosity. They were happy to learn about the Southern bio-diversity and played along beautifully with the performance.
They chopped wood with the villagers, jumped with Mani, ran with the boars and laughed, cried, sang and shrunk in fear alongside Kayal and finally jubilated when she transformed into Kayal, the Formidable.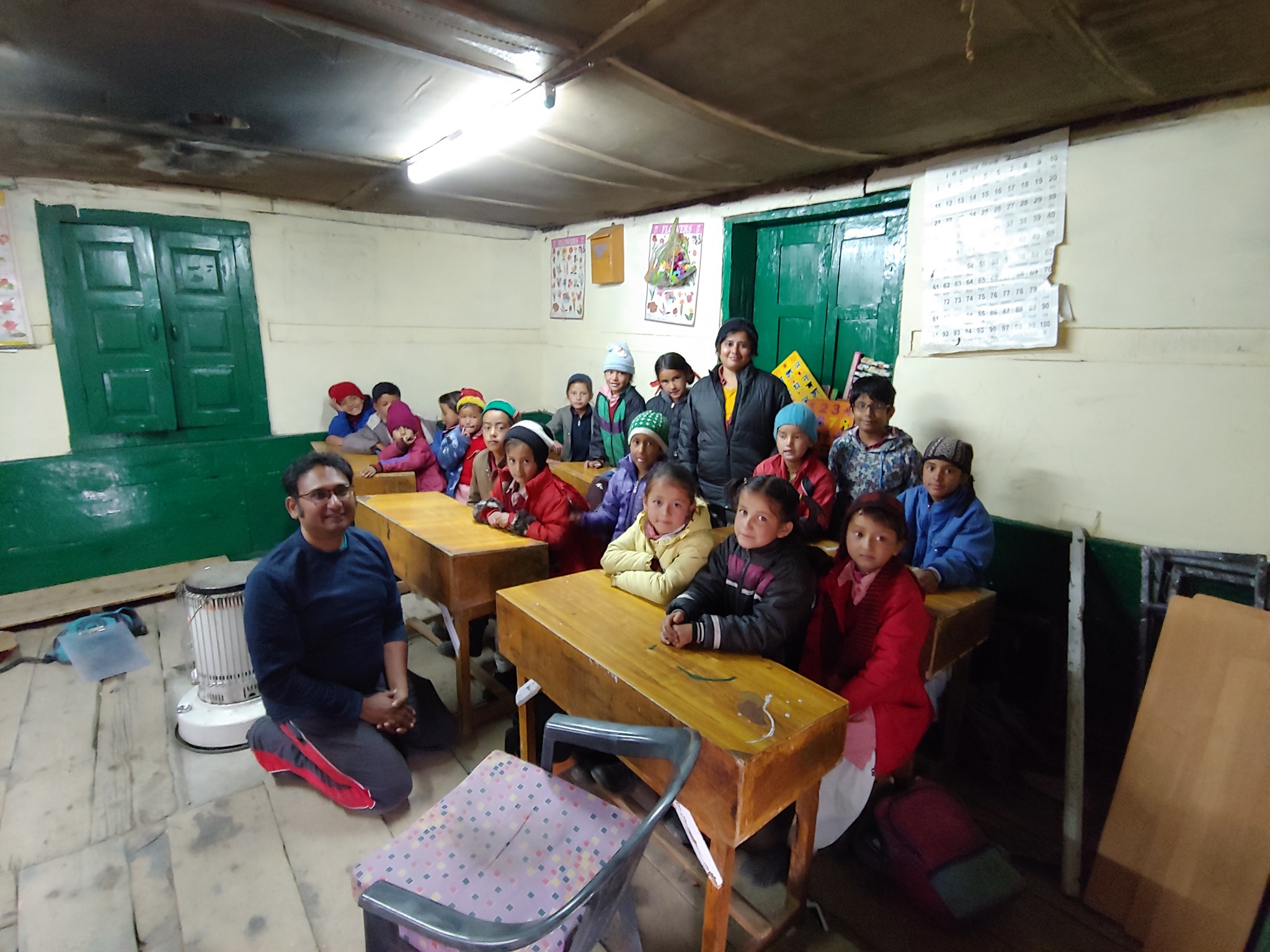 Kayal is universal. First in Dzongu, Sikkim then to hundreds of kids in Chennai and now in Chitkul, Himachal Pradesh. Across languages, cultures and barriers she resonates with every kid that meets her and leaves them wanting more. We were thrilled to have the opportunity to introduce Kayal to the wonderful kids of Chitkul and are looking forward to take her across the ocean and make more friends for her.
Activities for Secondary School
The next day, we visited the higher secondary school to introduce them to Puthir's way of playful learning.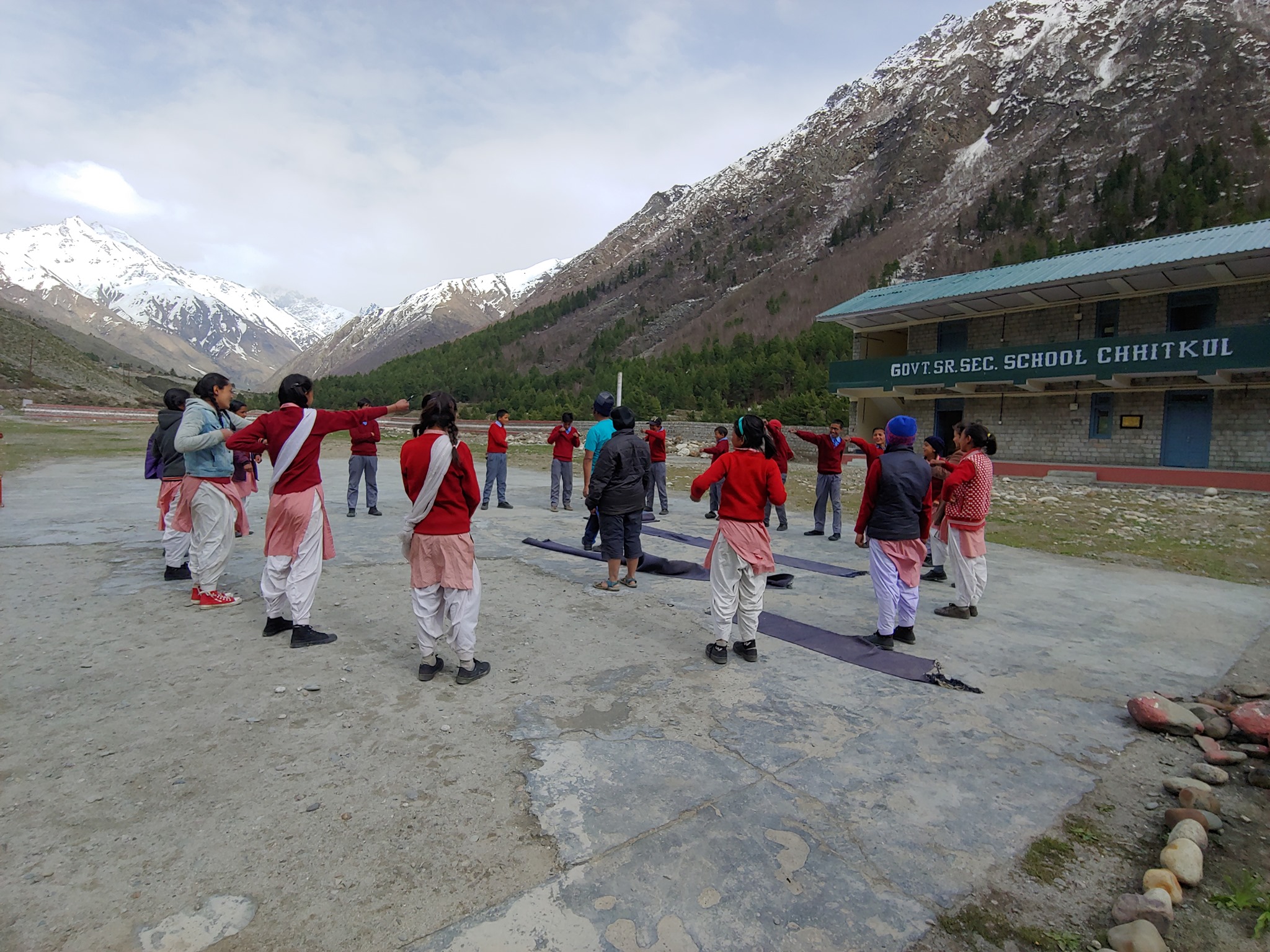 Wonderful teachers with love, care and laugh-out-loud sense of humor welcomed us into their incredible sprawling campus overlooking ice-capped mountains. We introduced 3 of Puthir's activities that don't require our materials or an elaborate setup. Kids from 11 to 15 years engaged with incredible enthusiasm.
Our first activity required everyone to take the center stage and express themselves.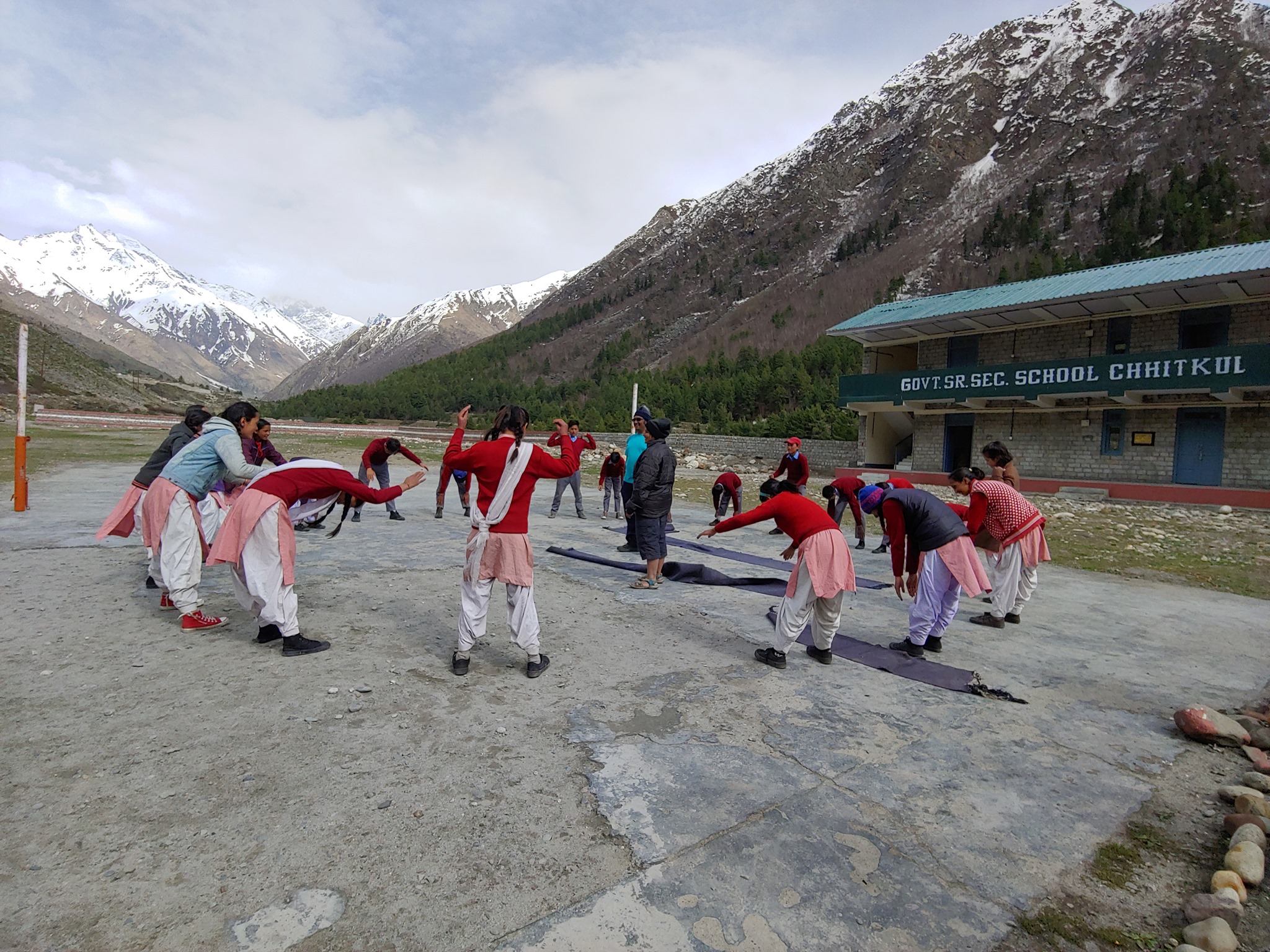 After a brief time spent being shy, they opened up with joy and effervescence. We were able to explain the essence of the solver's club, No winners. No losers. Just solvers during the course of this activity. Once the kids and the teachers got a hang of this activity we moved onto our word based activities next.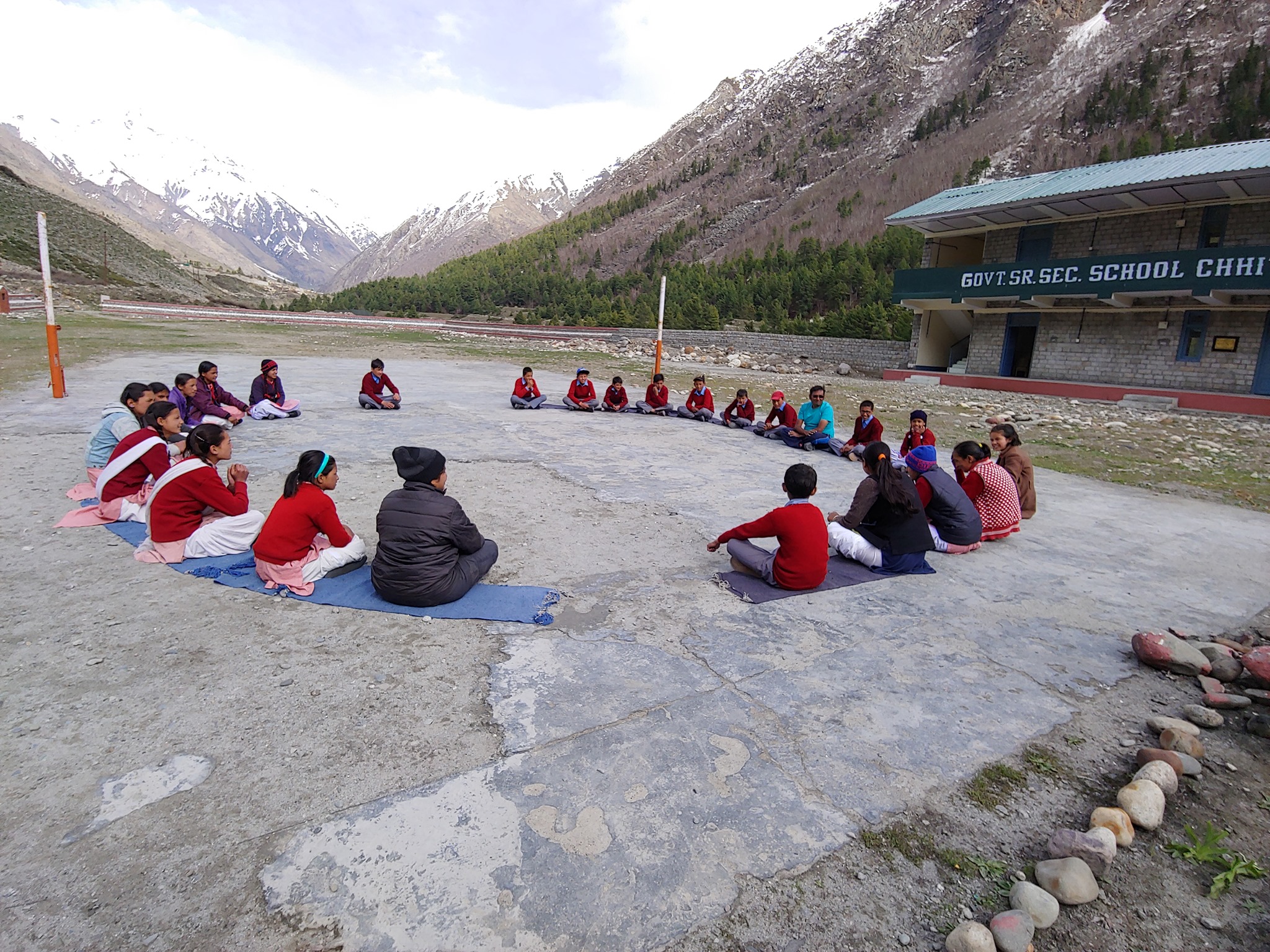 The kids stayed long after school hours and enjoyed every bit of the time spent engaging in our activities. We explained how these activities didn't have to leave Chitkul with us and that they can make these their own. After the activities we engaged quite a bit with the teachers in explaining why we do what we do.
They appreciated the impact of play in learning and applauded our efforts into bringing much needed creative impetus to learning. We are grateful to the Principals, teachers and the students of these wonderful institutions for giving us their time, attention and asking incredible questions. We hope to continue our quest to awaken joyful learning in everyone and introduce our creations to teachers and students everywhere.